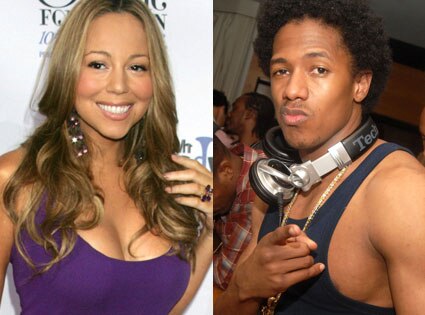 I don't even need to comment. I really don't. How do you say "so not going to work out" in Mariah's lingo?
Not only did they get married after only dating for a few weeks or months, they are going to join the tattoo laser removal club. Did you see the size of Nick's tat across his back? Holy crap that is ballsy and going to be quite expensive to remove. At least hers is a tramp stamp -- a couple rounds with a laser can shrink that.
BF - If you love me and are reading this, buy me a new Louis Vuitton purse. Don't waste your time getting a tattoo to profess your love. A new bag will do just fine. And, quite frankly, probably last a hell of a lot longer.