Periodically, I get the itch to get a tattoo. It comes and goes quite often. A little ink here, a little ink there....
Here's how it starts:
1) It's warm outside.
2) It's time to show more skin.
3) I think I need to get in better shape before I show that much skin.
4) I start to see other people's tattoos.
5) Then I see pictures of celebrities and their tats.
6) Then I see a picture of Victoria Beckham and her back of the neck of the tattoo.
Isn't it lovely?
\
I'm also liking the tats on the side of my ribs too. You can cover it up all the time and only see it when I'm in the nude or in a bathing suit.
the extremely overrated Megan Fox
or this version on Hayden
How about the back of the neck?
Or, I could opt for the real new tramp stamp and that would be the wrist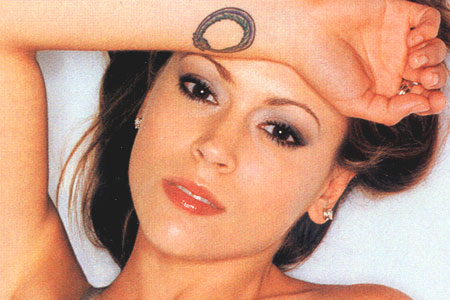 Like the back of back of the neck idea but I have short hair and probably wouldn't grow it long enough to hide it. Actually, there's no chance my hair will ever get past my shoulders unless it's a weave. But, I can't not only decide on the location but I also can't figure out what I would get. And, at the point, I lose interest until the next spring when the weather gets nicer out.
Maybe I'll get the BF's name in braille....
What tattoo did you just get or would like to get done?