For the past two weeks, my friends and I have been going back and forth about what to do about NYE, putting so much pressure on ourselves to have a good time. And, for those of you interested, whatever decision we made was really going to determine what I was going to wear because the location sometimes determines the outfit. (You have to coordinate appropriately of course!)
So we are going to put on our platforms and try not to fall, sparkly dresses and faux fur jackets and head out in downtown Cleveland (with or without snow mind you) with a bunch of other random people to ring in the new year.
Champagne!
Noise makers!
Sequin dresses!
Making out with random people!
Spilling champagne on the sparkling dresses!
Here's to 2011 going out with a bang!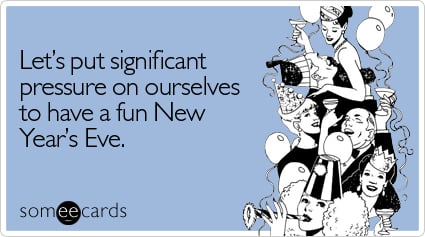 P.S. I may be one of the few people who absolutely lovvvvvesss New Years Eve. I always have - any excuse to wear sequins, I'll take!