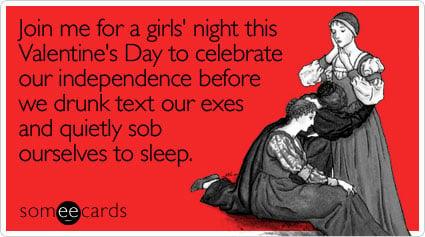 Ha ha - Let's get real - Do girls really do this?
Sh*t, let's hope not. Leave them in the past, ladies!
Happy Valentine's day to you and your significant other!
happy vday - who doesn't love candy hearts?!
What will I be up to? I will be wearing some red or pink and thought it would be hysterically cliche to go see the most lovey dovey movie out there right now - The Vow - with another single girlfriend.
Who doesn't want to look at some eye candy for two hours? Channing Tatum, I'm lookin' at you!